ISN-IPNA – "Across the Lifespan" Joint Webinars
Recorded On: 01/01/2021
Register

Member - Free!
Subscriber - Free!
ISN-IPNA – "Across the Lifespan" Joint Webinars

John Mahan
USA
$i++ ?>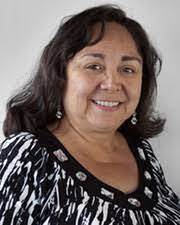 Maria Ferris
USA
$i++ ?>

Peter Kerr
Australia
$i++ ?>
Priya Pais
India
Dept of Pediatric Nephrology,St John's National Academy of Health Sciences, Bangalore, India
$i++ ?>
Aaron Wightman
USA
$i++ ?>

Aviva Goldberg
Canada
$i++ ?>

Cecil Levy
South Africa
$i++ ?>

Elena Levtchenko
Belgium
$i++ ?>
Stuart Goldstein
USA
$i++ ?>

Luigi Forni
UK
$i++ ?>
Key:

Complete

Next

Failed

Available

Locked
Adolescents and Young Adults Transition
Open to view video.
Open to view video.
The transition of care for Adolescents and Young Adults (AYA) with kidney disorders from pediatric to adult providers is best seen as a process that evolves over the years and involves developing self-management skills related to kidney care in AYA. This presentation will provide a primer for key concepts involved in successful transition processes and include a useful glossary for those involved in the care of AYA with kidney disorders. Useful outcomes for a successful transition for these AYA and for formal transition programs for these AYA will also be outlined.
Ethics in Pediatric Nephrology: a global perspective
Open to view video.
Open to view video.
There are many ethical issues that arise in the care of people with kidney disease, including access to renal replacement therapies, benefits and burdens of chronic care and resource allocation. In pediatric nephrology the ethics become even more complicated, since parents and other caregivers are often tasked with making difficult and life altering decisions for their children and families, with less evidence and less certain prognoses than we have for adults. There are huge disparities globally in the type and amount of resources available to these children and families, with much of the world having little to no access to the tools that are common in high income countries. This webinar will introduce participants to many of the ethical issues in modern pediatric nephrology through discussion with a global group of pediatric nephrologists with expertise in ethics and resource allocation. We will also introduce a compendium of video resources available to those wanting to learn and explore more.